Moe's Alley Presents: Lydia Loveless w/ Jason Hawk Harris
Tue Jan | 23 2024
Doors:

7:00 pm

/
Show:

8:00 pm
Moe's Alley ,
1535 Commercial Way, Santa Cruz, CA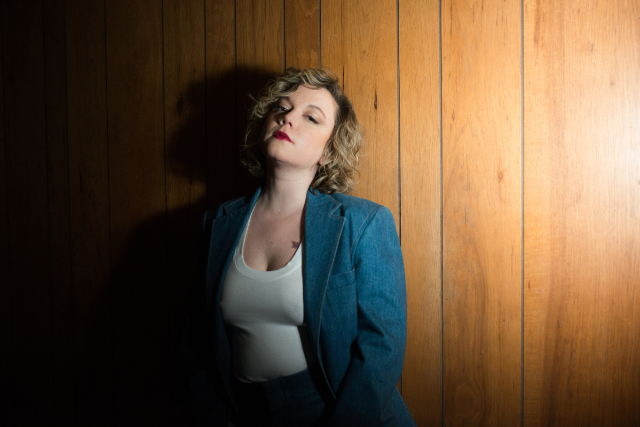 $20 advance / $25 day of show
About This Event
Moe's Alley presents Bloodshot Records recording artist Lydia Loveless with Jason Hawk Harris!
Tuesday, January 23, 2024
Doors: 7pm / Show: 8pm
$20 in advance / $25 day of the show
21+
*Tickets on sale Friday, Sept. 22 at 10am PT*
LYDIA LOVELESS
Endings are messy. Falling in love is messy. Change is messy. Perhaps, change is the messiest of them all. Especially when eyes are on you; when you blast out of adolescence onto stages across the country, then into your twenties, onto more stages and, finally, into your thirties—all on those same stages. The stages that Lydia Loveless has sung her heart out on, has collapsed on, and laughed on, all mirror the stages of her life thus far for the world to see. When Loveless released her first album over a decade ago, she was still a teenager whose songs of debauchery, guzzling alcohol and doing cocaine were an audio wet dream for a certain type of listener who not only wear their music tastes on their (tattooed) sleeve, but in the lifestyle that they emulate: "outlaw" music with brains - akin to Steve Earle, Drive-By Truckers and Lucinda Williams, vintage country heart with a heartland rock soul.
In the end, the music industry is still sadly a man's world and, as such, Loveless grew up in the spotlight (or perhaps, more accurately, the bar lights) while she was placed on a pedestal. Her voicemail greeting is a tongue-in-cheek ode to this: "Hi, this is Lydia Loveless, savior of cowpunk. Please leave a message and I will get back to you."
The time between their late adolescence to now is defined by a shelf full of records, hundreds of thousands of miles on the road, and a ribbon of heartbreaks pockmarking their trail. Loveless is a fiercely brave writer who bluntly assesses their life in song: their struggles with alcohol and depression, and the uncertainty of not only the future, but what piecing together the past will mean for the present.
In 2020, they put out their excellent fourth full-length
Daughter
on their own label, Honey, You're Gonna Be Late Records, with encouragement from their friend Jason Isbell, but could not tour behind it; the one consistent throughline in Loveless' life was impossible due to the pandemic. They were living in North Carolina with their boyfriend at the time, stuck, away from the stages they grew up on, isolated from their family, and going stir-crazy. As the world came undone and then back together again, Loveless returned to Columbus, where their career first began. Starting anew, Loveless found part-time work at a recording studio (Secret Studios) and began processing the last two years of their life. The title of their new album,
Nothing's Gonna Stand In My Way Again,
came easy—like a mantra from the heavens.
JASON HAWK HARRIS
A Houston native, Harris moved to Los Angeles at 18 to study classical theory and composition before embarking on a stint playing guitar in folky five-piece The Show Ponies. When the band parted ways, Harris released his first solo EP, 2017's Formaldehyde, Tobacco and Tulips, which helped land him a deal with renowned indie label Bloodshot Records for his widely celebrated 2019 full-length debut,Love & The Dark, which garnered praise everywhere fromRolling StonetoBillboard.
Please Note: This event is 21 and over. Any Ticket holder unable to present valid identification indicating that they are at least 21 years of age will not be admitted to this event, and will not be eligible for a refund.