The Sam Chase & The Untraditional w/ Alvie & The Breakfast Pigs
Fri Oct | 20 2023
Doors:

8:00 pm

/
Show:

9:00 pm
Moe's Alley ,
1535 Commercial Way, Santa Cruz, CA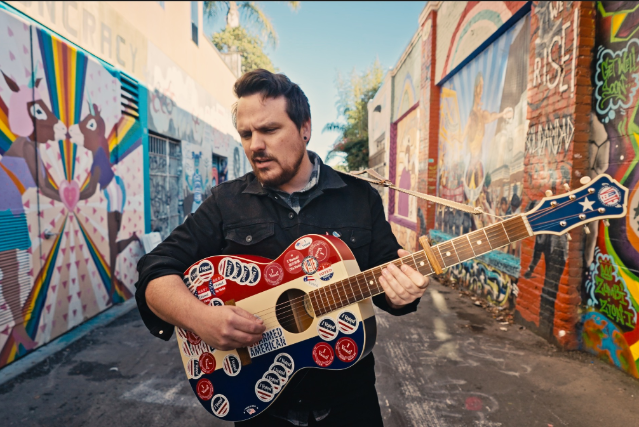 $17 advance / $22 day of show
About This Event
Moe's Alley presents the triumphant return of The Sam Chase & The Untraditional with special guest from San Francisco, Alvie & The Breakfast Pigs!
Friday, October 20th
Doors: 8pm / Show: 9pm
$17 in advance / $22 day of the show
21+
THE SAM CHASE & THE UNTRADITIONAL
The Sam Chase has a voice like a Nun on the lam with a mouthful of cigarettes and curse words in a lonely bar, drunkenly dancing next to a broken jukebox. His songs are scribbled, not written, on lipstick and sweat stained motel bed sheets because he likes the way the ink bleeds. His guitar runs on diesel and leaks like the morning after too much Whiskey. This is a show you'll probably want to tattoo on your body so everyone will know that you knew him before he was cool.
Hailing from the hills of San Francisco, California, Sam and his band whom he lovingly refers to as The Untraditional, take to stages all over the country with a virulent and frenetic passion which many history buffs might liken to the Norse warriors known as The Berserkers, who were known to have fought their battles with an uncontrollable, trance-like fury. Norse literature notes that they would work themselves into a rage before battle, consuming drugged foods, and dressed in nothing but their enemies blood. The Sam Chase and The Untraditional do maintain that spirit, but leave the drugged foods and enemies blood up to the discretion of the crowd.

ALVIE & THE BREAKFAST PIGS
Loud. Fast. Rock n' roll. We didn't come to reinvent the wheel, we're not here serving a brand new cuisine. We're serving up those classic high gain recipes you grew up on. It's burgers and fries out here in the dives of San Francisco, cuz we know you're hungry.
We left our hometown of Phoenix in 2015. We landed in San Francisco hoping to plant roots in the legendary music scene we had heard so much about. We arrived at a time when many artists were fleeing to cheaper pastures as tech companies dominated the city. Ridiculous rent, and crazy high prices were not enough to break our spirits.
Please Note: This event is 21 and over. Any Ticket holder unable to present valid identification indicating that they are at least 21 years of age will not be admitted to this event, and will not be eligible for a refund.