LYRICS BORN w/ Mak Nova
Sat Oct | 8 2022
Doors:

8:00 pm

/
Show:

9:00 pm
Moe's Alley ,
1535 Commercial Way, Santa Cruz, CA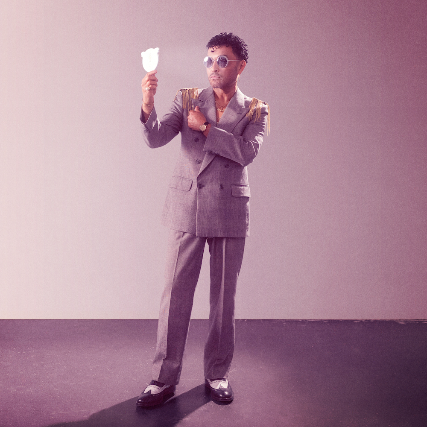 $22 / $27
About This Event
Moe's Alley proudly presents Lyrics Born with special guest Mak Nova!

Doors: 8 pm
Show: 9 pm
$22 / $27
21+


LYRICS BORN
Lyrics Born relocated to the United States from his birthplace of Toyko, Japan right around the time Hip Hop was exploding on the East Coast.

From the moment he heard Sugar Hill Gang's 1980 classic "Rapper's Delight," the Bay Area Hip Hop luminary knew he'd found his calling.

Twenty-five years later, LB has obliterated the stereotypes of what an MC is "supposed to" look like and captured the hearts of countless fans who gravitate to his distinctive voice. He's now the only
Asian-American MC to release 10 studios albums and the first to play major music festivals like Coachella and Lollapalooza.

From his Quannum Recordings debut with Latyrx,1997's The Album, to 2003's seminal solo album Later That Day, he's consistently pushed the boundaries of his craft. His newest project, Quite A Life, is like the exclamation point on his milestone year.

"Ten albums is a lot for any artist, let alone an indie artist who colored outside the lines, so to speak," LB says. "I'm just appreciative there was always somehow a path for me, no matter how impossible it seemed — either on paper or in practice."

As the first Asian-American to release a greatest hits compilation, he's pumped out multiple smash singles across four official studio albums. From "Stop Complaining" to "Callin' Out" and "I Like It, I Love It" and "I Changed My Mind," his material has always retained a musically eclectic feel.

The self-proclaimed "funkiest rapper alive" carries on his tradition of weaving funk and soul into classic, boom-bap Hip Hop on Quite A Life. Without the influence of icons like James Brown, George Clinton, Bootsy Collins, Zapp and Rogers, LB admits he wouldn't be who he is today. Coupled with his love of rap pioneers such as KRS-One, Rakim and Snoop Dogg, LB's music is the perfect Hip Hop and funk-flavored gumbo.

For live shows, LB often recruits a full band to "keep it all the way funky" for his audience. Coupled with wife/singer Joyo Velarde's powerful voice, the unrelenting energy of his performances electrify every crowd.


MAK NOVA

Mak Nova is an enigmatic rapper/singer/ performance artist based out of Santa Cruz, CA. Combining a lively fusion of Hip-hop, Afro-beats and Neo Soul, her mission is to use her music and live performances to empower and inspire everyone she comes into contact with. With her fiery delivery, reflective lyrics and soul stirring dance moves, she draws her audiences in and invites them to embody their highest potential. Think danceable, catchy and complex; and engaging to musicians and non-musicians alike!

Please Note: This event is 21 and over. Any Ticket holder unable to present valid identification indicating that they are at least 21 years of age will not be admitted to this event, and will not be eligible for a refund.