QUAKER CITY NIGHT HAWKS w/ The Damn Liars
Thu Nov | 3 2022
Doors:

7:00 pm

/
Show:

8:00 pm
Moe's Alley ,
1535 Commercial Way, Santa Cruz, CA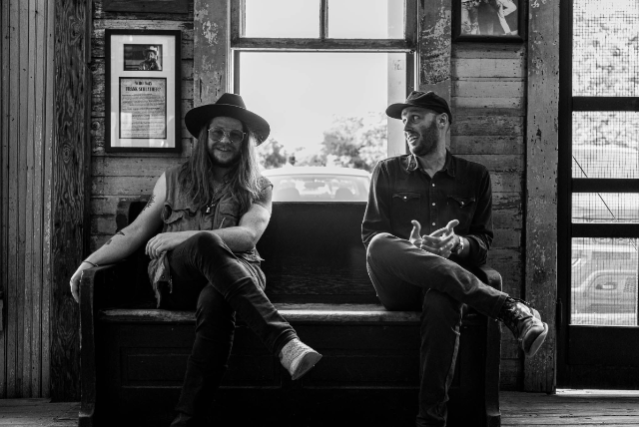 $15 Advance / $20 Day of Show
About This Event
Moe's Alley proudly presents a southern rock group drenched in soul and tasty riffs,
Quaker City Night Hawks with The Damn Liars!
Doors: 7 pm
Show: 8 pm
$15 / $20
21+


QUAKER CITY NIGHT HAWKS
QCNH casts its net wide, roping gospel harmonies, extended jams, pop hooks, swirling organ solos, and guitar freakouts into the same tracklist. The song's lyrics follow suit. With "Elijah Ramsey," Matsler spins the story of a Millennial male who joined the Army in the wake of 9/11, only to deal with repercussions for years. "I had listened to 'Copperhead Road' by Steve Earle," the singer explains, "and it occurred to me that nobody that I'd heard had written a song about some of these men and women's stories that evoked sounds and imagery that they would have experienced during their time serving in the middle east." On "Suit in the Back," the guys recall a real-life run-in with a highway trooper during their Chris Stapleton tour. Perhaps most poignantly, songs like "Tired of You Leaving" and "Freedom" double down on messages of resolve and resilience, with the Quaker City Night Hawks turning their personal struggles into reminders to seize the day.
Built upon a series of live-in-the-studio performances, these tracks shine a light not only on the band's songwriting chops, but their strength as a road band, too. Many of the tunes were debuted on tour, where their arrangements could be shaped and sharpened according to an audience's reaction. As the music evolved on the road, so did the Night Hawks' lineup, which has weathered a handful of lineup changes since the band's formation. QCNH focuses on the band's creative core, with Anderson, Matsler and Haynes producing their strongest work to date.

THE DAMN LIARS
Chuck Bradley and The Damn Liars are purveyors of true American rock and roll. Hailing from northern California. The Damn Liars put on an explosive live performance heavily steeped in American vintage rock and roll, country and blues. The Damn Liars released their new record, "Fools Gold" in May 2022. Produced by Grammy award winner, Michael Rosen, "Fools Gold" is rich with emotion and soulful bluesy vocals. From liquor soaked honky-tonk, to blues and rock and roll, Chuck Bradley and The Damn Liars give a fresh take on California rock and roll by staying true to the roots.
Press Quotes:
"The Damn Liars are like a phaser Jack to the neck. Pure."
- SACRAMENTO MAGAZINE
"Their (The Damn Liars) music evokes mid-century, American working-class rock--straightforward lyrics, uncomplicated guitar riffs and incredibly well written songs."
--SUBMERGE MAGAZINE
"There are still a handful of real-deal, unadulterated rock albums released by people with calluses on their hands, and, in that vein, The Damn Liars are honing that craft like few others."
--SUBMERGE MAGAZINE
Please Note: This event is 21 and over. Any Ticket holder unable to present valid identification indicating that they are at least 21 years of age will not be admitted to this event, and will not be eligible for a refund.