Clinton Fearon & Boogie Brown Band w/ Kailash and DJ Irie Dole
Sat Sep | 17 2022
Doors:

8:00 pm

/
Show:

9:00 pm
Moe's Alley ,
1535 Commercial Way, Santa Cruz, CA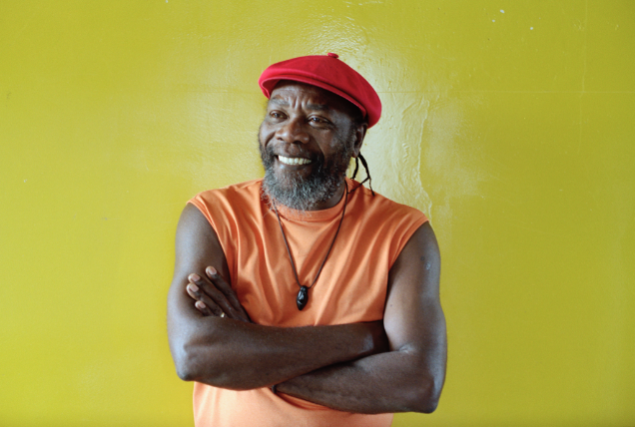 $30 / $35
About This Event
Moe's Alley proudly presents Clinton Fearon & Boogie Brown Band plus DJ Irie Dole
Doors: 8 pm
Show: 9 pm
$30 / $35
21+


CLINTON FEARON & BOOGIE BROWN BAND
Born in Jamaica, Clinton became the bassist, vocalist and lyricist of the mythic Gladiators at the age of 19. He spent 18 years with the band and signed several songs for The Gladiators, hits and classics like Chatty Chatty Mouth, Richman Poorman, On The Other Side, Can You Imagine How I Feel, Let Jah Be Praised, One Love, Untrue Girl, and more.
Clinton Fearon was also a session musician for different studios in Jamaica, including with producers Coxsone Dodd at Studio One and Lee 'Scratch' Perry's at Black Ark, but also at Channel One, Aquarius, Harry J, Randy's, etc. In these studios, Clinton Fearon composed some everlasting bass lines for well-known artists like Yabby You, Jimmy Riley, Max Romeo, Junior Byles and many others.
After leaving Jamaica in 1987, Clinton Fearon started a new career in Seattle. Him and some of the musicians of The Gladiators took advantage of the extra time remaining on their visa, at the end of the US tour, to start a band in the Northwest: The Defenders. The band built a nice following in the area until they split after five years. And finally Clinton Fearon formed his own band in the mid 90s with local musicians in Seattle: Clinton Fearon and The Boogie Brown Band. Since 2019, Clinton Fearon also teamed up with The Riddim Source for his live performances in Europe and for his last album, "Breaking News" released June 3rd 2022.
Clinton Fearon recorded thirteen albums under his own name since then and he is touring the world with this impressive repertoire, accompanied by a band or in solo acoustic. He performed in major festivals in each continents, and regularly in the United States (Sierra Nevada World Music Festival, Reggae On The River, National Folk Festival, Festival International de Louisiane, Houston International Festival, Salmonstock, Ithaca Reggae Festival, etc.), Canada (Latin Caribbean Festival, Victoria Ska Reggae Festival, World Beat Festival, etc.), Europe (WOMAD, Rototom Sunsplash, Garance Reggae Festival, Printemps de Bourges, Stimmen festival, Celtic Connection etc.), Brazil (Virada Cultural, Republica Do Reggae, World Music Festival, Feira de Santana, etc.), Africa (Kenya and Ivory Coast), and more countries occasionally (Peru, Honduras, New Caledonia, Hong Kong, etc.).
KAILASH
At age 11, Kailash knows what he wants to do and already has a number of musical offerings to his credit. In 2019, Kailash released his debut single, Seems So Strange (Police Brutality) over the Black Tears Riddim (Donsome Records) with artists such as Lutan Fyah and Anthony B. Also in 2019, Kailash was featured on the cover of an album with the legendary Flabba Holt, a tribute to Gregory Isaac's, Night Nurse. In 2020, Kailash teamed up with Lucas Kastrup (Ponto de Equilíbrio) for the EP, Now Generation. In 2022, collaborations with the Peruvian band, Temple Sour, Stick Figure, and Don Carlos are expected to bear fruit. In the meantime, Kailash continues to work on new material, exploring multiple avenues of musical creativity.
Please Note: This event is 21 and over. Any Ticket holder unable to present valid identification indicating that they are at least 21 years of age will not be admitted to this event, and will not be eligible for a refund.