THE JOHN DOE FOLK TRIO w/ Darius Koski
Fri Oct | 14 2022
Doors:

8:00 pm

/
Show:

9:00 pm
Moe's Alley ,
1535 Commercial Way, Santa Cruz, CA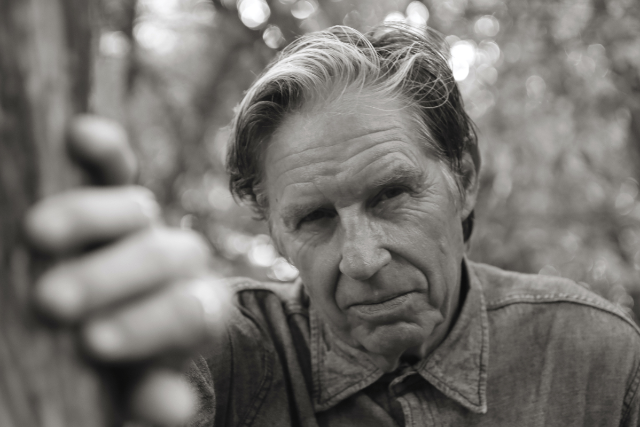 $20 / $25
About This Event
Moe's Alley proudly presents THE JOHN DOE FOLK TRIO with Darius Koski of The Swingin' Utters!

Doors: 8:00 pm
Show: 9:00pm
$20 / $25
21+

JOHN DOE

John Doe: Punk rock pioneer with X, songwriter, poet, actor, solo artist, published author…folk musician. With Fables in a Foreign Land, the debut release from The John Doe Folk Trio, his tales are now set in the pre-Industrial Era.

"I guess 'Fables in a Foreign Land' is my version of folk music. It started by being sick of musicians that play too much and having to orchestrate or arrange songs. 'What if it was just less?' Everyone says less is more, but you have to figure out for yourself what that means. I didn't do a deep dive into folk music and concern myself with what was 'traditional,' it was just an outgrowth of trying to strip the songs down to the basics."

"All of these songs take place in the 1890s. There's a lot of sleeping on the ground, a lot of being hungry, a lot of isolation. All of that fits into the kind of isolation and lack of modern stimuli that I think people started rediscovering during the pandemic lockdown: realizing that as parts of your life start getting taken away, what's important and what you live for becomes paramount."

"I was trying to prove something to myself, that I could make something more cohesive and stay true to it," Doe says, finishing his coffee and absentmindedly shifting his car keys in his hand. "We may have nostalgia for the '50, '60s, '70s or '80s. But I think someone who's ten years older than we are, had nostalgia for the '30s or the '20s. But what about someone our grandparents' or great-grandparents' age? They would have nostalgia for the 1830s, when you could just have room to live. Nowadays, we're think about how they're tearing down single- family homes and putting up these condos built right to the edge of the property line. That's fucked-up. But I'm sure when they were putting in these '50s subdivisions, some of the old ranchers were thinking, 'Isn't that a bitch? There was beautiful farmland there, and they're just putting a buncha goddamned houses on it!'"

"That's perspective. It's not just thinking about who you are and how you're living. The joy for me is doing the research and putting yourself into the place. It's just as rewarding as when you get something out of it. When you get a song, when you get some lyrics, when you get a poem or whatever it is? That's cool."

"But sometimes," he says, getting up to leave, "it's putting your head into that place that's also rewarding."

DARIUS KOSKI
Darius Koski is best known as the guitarist/vocalist of well-respected San Francisco street-punk band Swingin' Utters, a group formed in 1998 and one he joined in 1990 and has been a permanent fixture in ever since. He released his first solo album, Sisu, in 2015 and his follow up, What Was Once Is By And Gone, in 2017.
Please Note: This event is 21 and over. Any Ticket holder unable to present valid identification indicating that they are at least 21 years of age will not be admitted to this event, and will not be eligible for a refund.