DAVID RAMIREZ w/ Sharon Silva
Wed Sep | 21 2022
Doors:

7:00 pm

/
Show:

8:00 pm
Moe's Alley ,
1535 Commercial Way, Santa Cruz, CA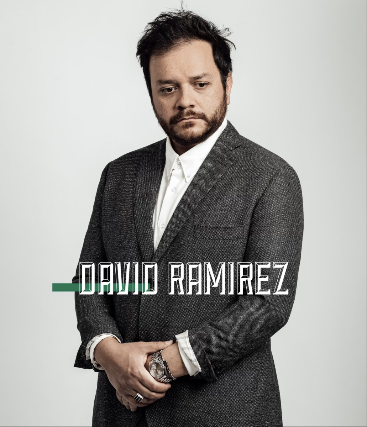 $20 / $25
About This Event
Moe's Alley proudly presents
Texas singer-songwriter
David Ramirez
!
Doors: 7pm
Show: 8pm
$20 / $25
21+

DAVID RAMIREZ
"It's not easy for a writer to maintain the aura of the unspoken in a song. Music and the space surrounding it intensify the impact of confession; the true challenge comes in giving voice to a narrator who's tongue-tied, or simply reticent. Texas singer-songwriter David Ramirez does so beautifully…" — NPR Music

"Quietly mesmerizing." —The Wall Street Journal

How do you write love songs when you're heartbroken? How do you sing about hope and passion when yours is lost? How do you finish an album when the relationship that inspired it has ended?
"I was born in August of 1983 just days after Hurricane Alicia had hit my hometown of Houston. As my relationship began ripping at the seams, I started to think of this storm as a precursor to my being born," Ramirez confides. "Was there something in the universe that imprinted a characteristic of chaos in my blood during my last few days in the womb? Was I destined to wreak havoc everywhere I went?"
Heart exhausted, he sat on his patio one night and tried to process all of the lyrics that he knew he had written, yet now left him feeling like a stranger to his own story. Through tears and muffled whimpers, he started to write down all of his negative thoughts about love and put the pain of his broken heart into words. From this emotional purge, he began to see the beauty in what he had gone through: the struggle, the pain, the confusion. He soon found himself writing the lyrics that would become album standout "Hallelujah, Love Is Real!"
"I was reminded of a great line in the film Vanilla Sky, 'The sweet is never as sweet without the sour.' I decided to celebrate Love," he explains. "I wasn't gonna write about how it made me feel in that moment. I was going to write about its existence and how thankful I am having known it."
Sharon Silva
The Los Angeles-based Silva, known for her fiery vocals in The Wild Reeds, continues to
forge a new path for herself. Sung with a pensiveness, nuance, and depth that can only come from real-lived experience, her songs tap into a rich interior world where feelings of loss, accomplishment, and love all coincide—where complexity is met with curiosity and a lustrous hopefulness. Her debut single "Spitting Image," was produced by Marshall Vore (Phoebe Bridgers) and features vocals from Jake Bellows (Neva Dinova). Her newest single, "Scorekeeper" produced by Ryan Pollie, features musical contributions from LA favorites Christian Lee Hutson, Harrison Whitford, Thomas Berg and Julian Harmon. Silva recently finished recording her debut album with Pollie; more news coming soon.

Please Note: This event is 21 and over. Any Ticket holder unable to present valid identification indicating that they are at least 21 years of age will not be admitted to this event, and will not be eligible for a refund.