ROMAIN VIRGO w/ Gina René & Million 7 plus DJ Spleece
Wed Aug | 10 2022
Doors:

8:00 pm

/
Show:

9:00 pm
Moe's Alley ,
1535 Commercial Way, Santa Cruz, CA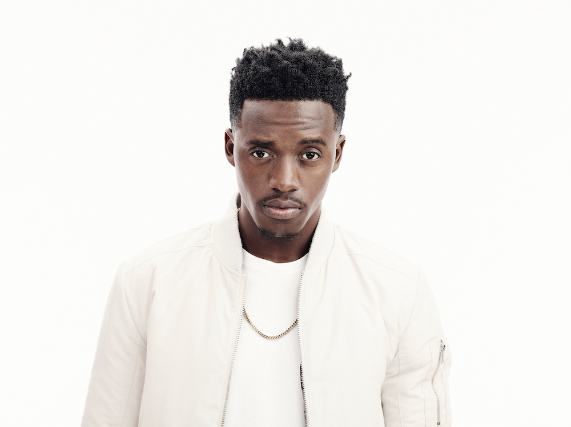 $30 / $35
About This Event
Moe's Alley proudly presents Jamaican reggae R&B artist
Romain Virgo!

Doors: 8 pm
Show: 9 pm
$30 / $35
21+

ROMAIN VIRGO
They say stars aren't made they are born. Twenty-eight years ago, in the Stepney District of St. Ann, Jamaica (about 1km from the birth place of reggae legend Bob Marley) Romain Renaldo Virgo was born. Like most of the popular music's greats, Romain's musical foray began at age 9 when at a church concert it was recognized that he had an unusual talent for singing. Several church functions and gold-medal winning cultural events later, Romain led his school's choir to a second place finish in a nationally televised high school choir competition called "the All Together Sing" in 2006.
The following year, at 17, Romain became the youngest winner of Digicel Rising Stars - Jamaica's most popular talent search competition. Throughout the competition, Romain was scintillating and sensational, outshining his opponents with singing skills that seemed to stretch far beyond the talent of a 17 year old. His win led to another first. This was an endorsement deal from Pepsi Cola Jamaica, with his picture on the Pepsi drink bottle making him the first Jamaican with such endorsement.
2009 saw Romain beginning work on his debut album, Romain Virgo, with the help of Donovan Germain of Penthouse Music and Dawin Brown of Vikings Productions. Romain quickly released his self-penned debut hit single, Can't Sleep. Can't Sleep's appealing reggae grooves coupled with Romain's animated delivery and catchy hook underscored the grim ghetto realities that are still relevant even today in its lyrics: "This is a serious time/violence and crime and a bare gun thing di youths dem have pon dem mind/Micyan sleep/a pure gunshot a beat." His next singles Love Doctor on the Automatic rhythm, and Wanna Go Home (Rain is Falling) followed the success of his first single, receiving immense airplay.
For years now, Romain has been performing many live shows globally riding the wave of his success. His latest release called Lovesick continues to build and strengthen his catalog of premium quality music. A few of the top songs on this album are Now, Trouble and Still.
Since the pandemic, the Virgos: Romain and wife Elizabeth, started a YouTube channel in September called 'The Virgos' – full of laughter and family updates and have steadily built a "Virgonation" following.
Romain Virgo is on a mission to make extraordinary music that will uplift, entertain and touch many people positively worldwide. He performed on the return of Sunsplash virtually in 2020 and he and his band are now prepared to go out again on the live music circuit internationally.

Gina René & Million 7
Gina René is a singer/songwriter/emcee, creator of intuitive lyrical melodies and Seth 'Million 7' Theodore is pianist/drummer/dub master & riddim producer.

Please Note: This event is 21 and over. Any Ticket holder unable to present valid identification indicating that they are at least 21 years of age will not be admitted to this event, and will not be eligible for a refund.