SON LITTLE with Moorea Masa & The Mood
Sat Nov | 5 2022
Doors:

8:00 pm

/
Show:

9:00 pm
Moe's Alley ,
1535 Commercial Way, Santa Cruz, CA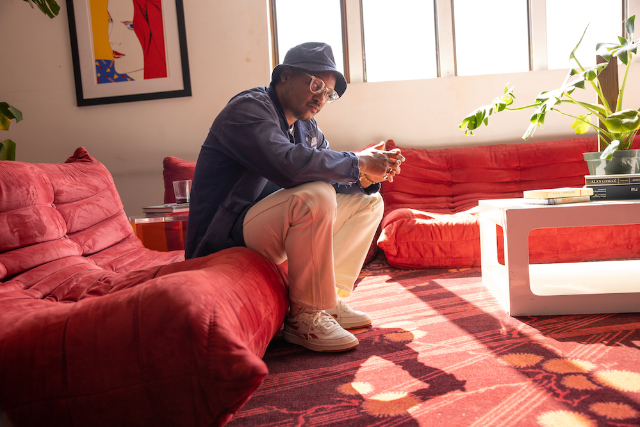 $20 advance / $25 day of show
About This Event
Moe's Alley proudly presents
Son Little
with special guests
Moorea Masa & The Mood!
Doors: 8 pm
Show: 9 pm
$20 / $25
21+


SON LITTLE
Conceived in a cabin overlooking the Delaware River in upstate New York, Son Little's latest album, Like Neptune, trades in the existential dread permeating previous work for unbridled joy and self-acceptance. In this verdant space of freedom, Son Little transmutes the chronic pain of self-doubt into a beautiful opus about overcoming generational trauma, decorating the altar of the primordial blues and elevating the labor of healing to high art.
"In the beginning of lockdown, I went into a closet full of junk and found a couple of boxes full of my old writing books," Livingston explained. "There turned out to be 72 books in there."
"The oldest book I got as a Christmas present when I was 9," he continued. "In it, I wrote letters to myself about what was happening in my life. One page refers to a neighbor in Queens who abused me sexually around age 5. It was the first and only time I'd ever acknowledge this fact until after my 19th birthday, when I told my mother what had happened. She begged me go to therapy. I went under protest. My attempt wasn't sincere. I wasn't ready. I thought I could just power through it."
Years of anxiety, depression, panic attacks and the aforementioned existential dread ensued, often dulled or numbed by the effects of alcohol, drugs, or sex. A frightening car crash and arrest finally led him back into therapy in 2017. Aggressively employing progressive methods like EMDR and somatic healing, Livingston, with the help of a trusted therapist, began identifying the roots of his trauma, and where it lives in the body. But the biggest breakthrough came from Internal Family Systems, a methodology that recognizes responses to trauma triggers as distinct entities or 'parts' within the person, and requires the patient essentially have conversations with the different traumatized personalities within them.
"One day in therapy I started talking to myself– to that annoying inner voice that criticizes everything when you mess up. I asked them how old they were and they said '10'. I asked if they knew who I was, or how old I was and they said 'no'! Strange as it all seems it's had some amazing results. I'm able to soothe and comfort my inner…children."
"I've always felt as though I was making music because I had to, something inside compelled me. Fueled me," Little shared. "This the first time in a long time I'm making music for the pure joy of creating."


MOOREA MASA & THE MOOD

Moorea Masa & Mood's new album "Heart In The Wild: Side A" is an exquisite and heart-wrenching journey through Masa's relationship with her estranged mother, a queer Black woman suffering from debilitating mental illness. Masa delivers exquisitely emotional vocal performances, directly addressing her mother in warm, velvety tones accompanied by lush beds of harmonies and dreamlike textures.
Please Note: This event is 21 and over. Any Ticket holder unable to present valid identification indicating that they are at least 21 years of age will not be admitted to this event, and will not be eligible for a refund.