BRYAN MCPHERSON Outdoors in "The Yard" with Russ Rankin (Good Riddance) + Hod & The Helpers
Sun Jul | 17 2022
Doors:

6:00 pm

/
Show:

7:00 pm
Moe's Alley ,
1535 Commercial Way, Santa Cruz, CA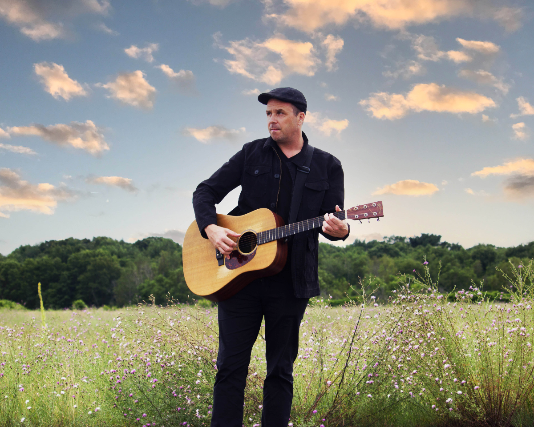 $12 / $15
About This Event
Join us for an outdoor show in The Yard at Moe's Alley with Bryan McPherson, Russ Rankin (Good Riddance) and Hod And The Helpers!
Doors: 6 pm
Show: 7 pm
$12 / $15
21+
BRYAN MCPHERSON
Bryan's journey began when he started writing songs to make sense of the world, initially in Dorchester, the working-class neighborhood in Boston where he grew up. While crafting his sound, an aggressively tender style of folk music comprised of punk-gospel melodies, pointed lyrics delivered with a deafening tenor, and agile acoustic fingerpicking to balance a raucous, thunderous, acoustic guitar, he recorded and released "14 Stories" on the indie label, Indecent Music and rose through the ranks of the Boston music scene securing opening spots for The Dropkick Murphy's and even rock and roll legend Chuck Berry.
In 2012 Bryan hit the road in a '95 Astrovan playing everywhere and anywhere – one night for five people at a VFW post in Oklahoma, another night for thousands in NYC. He wrote about the humanity he encountered in his travels – people he met playing a thousand gigs big and small, from Manitoba to Florida, Maine to San Diego. And he continued to report on his interior journey - battles with demons, past and present, struggles with love, and conquering addiction.
To quote long time music writer and critic, Aaron Carnes (Playboy, Noisey) "How To Draw Everything isn't just Bryan's latest record; it's a whole new beginning for him as an artist. On the meditative "2 Birds," he muses, "There's something about the sky that makes me grateful to be alive." From the perspective of age comes a spiritual death of what was, and in its place, a re-discovering of peace, country, and self are found. Hope finally outweighs despair and can be reclaimed, like a child wondering at the seeds of a dandelion. Bryan defies us to admit hope was there all along.
RUSS RANKIN
Russ Rankin's voice may be most familiar to punk fans as the lead singer for seminal, California band Good Riddance. His gritty, strident, delivery has captured the essence of punk's clarion calls for political upheaval, social justice, and animal rights, for over two decades. Inspired by the music of Pete Seeger, Woody Guthrie, Rhett Miller, and Billy Bragg, and encouraged by fellow lead singers who were stepping out on their own, Rankin decided to write new songs which could be delivered without a band.
2021, Rankin proceeded into The Blasting Room Studios and teamed up with longtime friend and producer Bill Stevenson to record the full length LP "Come Together Fall Apart" for S-Bäm Records, as well as a 5-song EP for Cursed Blessings Records.
Hod And The Helpers
Hod And the Helpers is the alt-folk outlet of singer/songwriter: Hod Hulphers. Their lovely psych tinged songs ask the listener to pay attention to their simplest activities. There's an empathetic pathos to their music, a self-conscious bitterness rare in modern songwriting. The band features the talents of AJ Marquez, Dan Potthast, Greg Braithwaite, Jeff Stultz, and Matt Porter.
Please Note: This event is 21 and over. Any Ticket holder unable to present valid identification indicating that they are at least 21 years of age will not be admitted to this event, and will not be eligible for a refund.