THE JACK MOVES w/ Weapons of Mass Creation
Wed Aug | 3 2022
Doors:

8:00 pm

/
Show:

9:00 pm
Moe's Alley ,
1535 Commercial Way, Santa Cruz, CA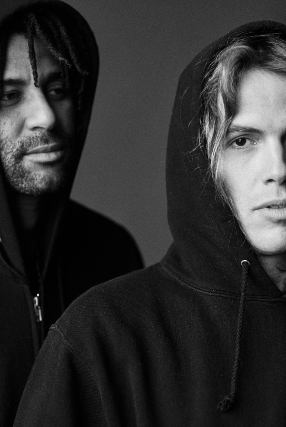 $15 / $20
About This Event
Soul-pop and hip-hop lovers! Moe's Alley is excited to present sexy-smooth dance tunes live and direct by
The Jack Moves
with a tasty side of live hip-hop from
Weapons of Mass Creation,
a 7-piece sibling group that is literally bursting at the seams with musical talent! Please learn more below, this bill is fire...
Doors: 8 PM
Show: 9 PM
$15 / $20
21+
THE JACK MOVES
From the crummy and rude glory hole bandits of Newark's Penn Station to the cherry blossom lovers found just north of the city, there's a thread that stitches these disparate elements. Kids run across the boulevard as the soundtrack wafts over the streets. The few bucks forked over to the pregnant lady down on her luck could be the same notes used to cop a flavorful bouquet for a romantic conquest. The triggerman's itchy index is used both to spill rivals and thrill lovers. The Jack Moves are what this sounds like on wax.
Painted by a sound reflective of the city's seaside soul and the Newark Jack Swing played from transistor radios and boom boxes placed on competing window sills, The Jack Moves (Zee Desmondes, Teddy Powell) narrative is artfully carried out on the band's sophomore offering and Everloving debut, Free Money. These are the songs young beat-choppers will be sampling in the post-millennial era.

WEAPONS OF MASS CREATION
Blood truly has proven thicker than water with Weapons of Mass Creation, the multifaceted genre-bending band always surprise their listeners when they reveal that of 7 members -- 6 are biological siblings, and their cousin "Solitude" completes their deadly team. Blending Latin styles with thoughtful rap lyrics, they encompass a unique style reminiscent of their different yet complementary personalities. Described by fans as a mix of The Roots and Ozomatli, they sprinkle in influences like Nas and Javier Solis -- topping it off with some Lauryn Hill and Curtis Mayfield -- gracefully weaning in all their experiences through their compositions.
Easily another of the band's noteworthy attributes is their songwriters' intellectual and introspective lyrical content. The band's long-standing exposure to sociopolitical ideologies feeds the fire of their words and they utilize these ideas while nurturing their musicality to create their original works. They embrace all their intersectional identities of being 1st generation, Latinidad, blackness, womanhood, queerness, and putting these in the forefront of their artistry.
Please Note: This event is 21 and over. Any Ticket holder unable to present valid identification indicating that they are at least 21 years of age will not be admitted to this event, and will not be eligible for a refund.