LONG BEACH DUB ALLSTARS w/ Fayuca, Burnt and Nomalakadoja *POSTPONED*
Sat Jan | 22 2022
Doors:

8:00 pm

/
Show:

9:00 pm
Moe's Alley ,
1535 Commercial Way, Santa Cruz, CA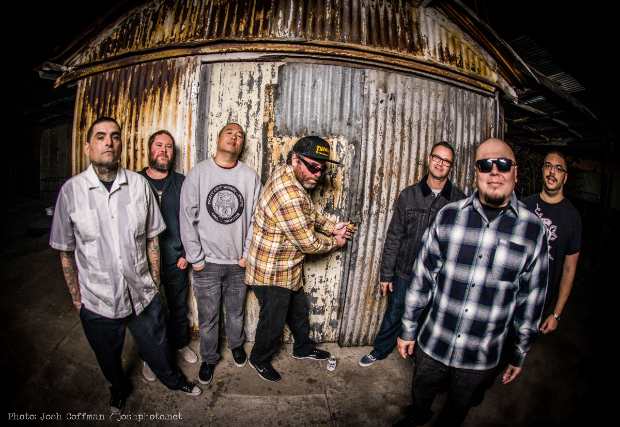 $20 / $25
About This Event
Let's welcome back the legendary Long Beach Dub Allstars on the Moe's Alley Stage! Fayuca, Burnt and Nomalakadoja open the show!

**Note: Until further notice, we will require proof of vaccination OR a negative test within 72 hours of the show for entry. Per County mandates, masks are required when indoors at Moe's Alley while you're not eating or drinking.

Due to the massive shortage of COVID-19 test, Lightspeed Testing is currently unable to administer tests during this show. Please check their website for updates should supply arrive. https://lightspeedtests.com/category/events/

Acceptable forms of proof:
• Vaccination Record Card
• CA State QR Code: myvaccinerecord.cdph.ca.gov
• Picture of vaccination card that matches ID
• Negative test confirmation from an authorized testing facility that matches ID.

Thank you!
-------------

Price: $20.00 - $25.00
Show: 9:00 pm
Doors: 8:00 pm

Initial career (1997–2001):
Eric Wilson and Bud Gaugh met in childhood (in 1979) and later started their first garage punk band, consisting of drums, bass and vocals. They later formed Sublime with Bradley Nowell. The Long Beach Dub Allstars (LBDAS for short) were founded after Nowell died in 1996 of a heroin overdose (frequent contributors to Sublime including Michael "Miguel" Happoldt, Todd Forman, and "Field" Marshall Goodman are also members of the band).
Breakup and aftermath (2002–2012):
In 2002, rumors that the band had broken up began to surface. Apparently the band had taken a hard-drug-free vow and some of the band's members had broken this vow, which caused Bud Gaugh to quit and join Eyes Adrift with Krist Novoselic of Nirvana and Curt Kirkwood of Meat Puppets. Gaugh was also playing with Kirkwood and Michael Happoldt in the band Volcano. Eric Wilson, Trey Pangborn and RAS-1 formed Long Beach Shortbus with former Slightly Stoopid and temporary Sublime drummer, Kelly Vargas (later replaced by Damion Ramirez). Marshall Goodman, Jack Maness and Opie Ortiz formed Dubcat with members of Hepcat. Eric Wilson and Bud Gaugh have been reunited in Sublime with Rome, a new incarnation of Sublime.
Reunion (2012–present):
On September 1, 2012, Long Beach Dub Allstars played their first show in 11 years at the Queen Mary Events Park next to the Queen Mary in Long Beach, California, where they opened for The Wailers and played alongside Tribal Seeds. Then on September 30, 2012, Long Beach Dub Allstars performed at the Yost Theater in Santa Ana, California, where they opened for Fishbone. They played another show at the Brixton Southbay in Redondo Beach, California on January 25, 2013 with the local Redondo Beach Band Special "C". The reunion lineup consists of Marshall Goodman "Ras MG" on drums, Michael "Miguel" Happoldt on lead guitar/vocals, Opie Ortiz on vocals, Jack Maness on vocals/guitar/keys, Tim Wu on sax/flute/vocals, and Edwin Kampwith on bass.
Please Note: This event is 21 and over. Any Ticket holder unable to present valid identification indicating that they are at least 21 years of age will not be admitted to this event, and will not be eligible for a refund.